Children's Dentistry for Port Isabel and Nearby Communities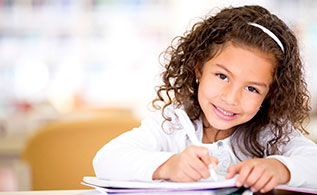 For 25 years, we have helped our youngest patients develop important habits for a healthy smile. Our general dental care for children includes cleanings, restorative procedures, and nitrous oxide for those who have a hard time relaxing during dental treatments. We'll also help your child learn how to effectively brush and floss, and we may also suggest protective dental sealants or flavored fluoride supplement treatments to ward off tooth decay.
Our office features all the fun things little patients need to stay happy! In the reception area, you'll find a children's space, fully stocked with DVDs and toys. Kids can watch videos on chairside monitors in the treatment room or play interactive dental education games while in the dental chair.
Let our team help keep your favorite smile in good shape for years to come! Give your children a jump start on great oral health by scheduling a checkup today at Port Isabel Dental.
Don't miss these fun links!