Crowns and Bridges in Port Isabel, TX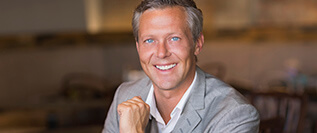 Are you self-conscious of your smile because of a cracked, broken, or decayed tooth? Do you have one or more missing teeth that are keeping you from smiling with confidence? At Port Isabel Dental Associates, we offer custom-made crowns and bridges to help patients repair these issues. During a special consultation with one of our dentists, Dr. Armando Salazar and the rest of our team can help you determine which of these options is right for you and we can begin putting a personalized treatment plan together.
Crowns
While a filling can help you restore a tooth with a small cavity, a crown is recommended in cases where there is more extensive damage, either from decay or a tooth fracture. A custom-made dental crown will restore your tooth's health and strength as well as its beauty. What's more, because our practice is equipped with an E4D milling unit, we can provide our patients from the Port Isabel area with same-day treatment.
Bridges
If your smile has a gap in it from a missing tooth, let us restore what you've lost with a permanent bridge. Your bridge will provide you with results that look and feel natural. Dental bridges are composed of a replacement tooth combined with one or two abutment crowns. These crowns are placed over healthy teeth, providing the entire prosthetic with strength and stability.
Would you like to learn more about receiving restorative dental care with a crown or a bridge? Don't hesitate to call our dental practice in Port Isabel to reserve a consultation visit. We look forward to serving you!