Powerful Teeth Whitening from Port Isabel Dental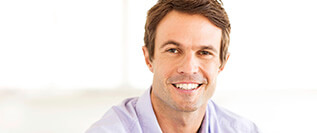 If you want to transform the appearance of stained or discolored teeth, let our Port Isabel dental team talk to you about teeth whitening. With this popular and effective service, we can help you brighten your dingy or discolored teeth so you can smile with confidence again. To give patients just like you the best possible results, we offer two great solutions: in-office whitening and take-home whitening. Each system works differently but can help you create the smile you've been dreaming of.
What Causes Tooth Stains
Staining has a variety of causes, the most likely being the foods and drinks we consume. Other causes include:
Tobacco use
Aging
Genetics
Prescription medications
In-Office Whitening
In-office teeth whitening is one of the safest and fastest methods of creating a whiter smile. Depending on the system being used, we can help you see results that are anywhere between six to ten shades brighter. Even better, in-office whitening can be completed in a single visit. That means you can leave our Port Isabel practice with a dramatically brighter smile than the one you came in with.
Take-Home Whitening
As effective as in-office whitening is, it's not right for everyone. If you'd prefer to transform your smile in the comfort of your own home, we can supply you with a set of take-home trays and professional-strength whitening gel. As you go through your treatment, you'll line your trays with the whitener and then wear them for the recommended amount of time each day. You'll begin to see changes in the color of your smile almost immediately, with the best results occurring after one to two weeks.
Take-home whitening can also be paired with in-office whitening to help patients extend the results of their initial treatment.
Which Option Is Right for Me?
If you're not sure which whitening option is right for you, our dentists in Port Isabel would be happy to help you choose one. During a special consultation appointment, we'll complete a full exam and talk to you about the results you'd like to see. Based on what we learn during your visit, we'll recommend one option over another. If you have questions about what we recommend, we'll be happy to answer them. We want you to feel confident about the treatment plan we've put forward for you. Call our Port Isabel office today to schedule your whitening consultation.