Cosmetic Dental Care for Port Isabel, TX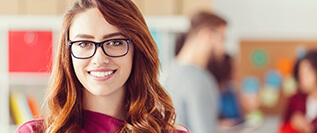 We take immense pleasure in creating beautiful smiles because we believe a smile is one of a person's greatest attributes. It conveys confidence, warmth, and happiness, as well as serving as the basis for relationships. Frequently, a beautiful smile is the first thing others notice about you.
Clear communication is the key to making sure you receive the smile of your dreams. Be sure to ask questions and discuss your expectations so that we have a clear understanding of what you hope to achieve through your treatments.
Whether your "ideal smile" is Hollywood-style perfection or simply a whiter, brighter smile, we can help you achieve it. We also offer high-quality "before" and "after" photos to give you images so you can see the remarkable difference for yourself! Contact us today to schedule a cosmetic consultation with Dr. Armando Salazar and the rest of our Port Isabel staff.
All-Ceramic Restorations
An all-ceramic restoration serves two purposes. First, it helps you improve the functionality and strength of a tooth with extensive damage or decay. Second, it provides you with a more esthetically pleasing smile. That's because ceramic mimics the look of natural enamel. With your ceramic restoration in place, you can be confident that your finished smile will look healthy and beautiful. Do you want to know more about treatment with all-ceramic restorations? Contact our Port Isabel office with your questions.
Cosmetic Bonding
Bonding is a beautiful, natural looking solution to the problem of chipped or cracked teeth. What's more, cosmetic treatment with bonding can be completed in a single visit. During your procedure, an enamel solution will be applied to the surface of your tooth and then hardened and polished for perfect, natural-looking results. Contact our Port Isabel dental office if you'd like to learn more about cosmetically enhancing your smile with bonding.