Implant Dentistry for Port Isabel and Nearby Areas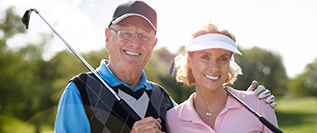 For patients who have missing or broken teeth, dental implants are the best alternative to care with a traditional crown, bridge, or denture. In fact, for qualified patients, they're the ideal solution. That's because implants can provide patients with results that not only look great but also have a lifelike feel. What's more, implants don't require any alterations to adjacent teeth, unlike treatment with a normal crown or bridge. Contact Port Isabel Dental today to schedule your first consultation with Dr. Salazar!
The Treatment Process
Dental implants are manufactured to highly precise specifications and made from surgical grade titanium, which is a biocompatible metal. During the first phase of treatment, one or more dental implants are surgically placed in the patient's jawbone. The number of implants that are placed is determined by the number of teeth being restored. A single tooth requires only a single implant, while an implant-retained partial or full denture will require multiple implants.
Following your surgical procedure, your implant(s) will have time to bond with your jawbone. This process, known as osseointegration, is the reason why patients can experience such lifelike results with dental implants.
Once this process is complete, you'll return to our Port Isabel practice for the second phase of your treatment, which will culminate in the attachment of your new prosthetic. With your procedure complete, you'll have the freedom to speak clearly, enjoy a broad and nutritious diet, and much more.