Cosmetic Care for Decay with Tooth-Colored Fillings in Port Isabel, TX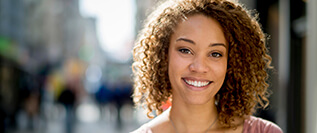 Not too long ago, amalgam fillings were the most commonly used treatment for cavities and other tooth defects. That's no longer the case today, though. Now, dentists like Dr. Armando Salazar rely on tooth-colored fillings to help patients achieve stronger, more aesthetically pleasing results.
One of the largest differences between amalgam fillings and tooth-colored fillings is how each looks. Because amalgam fillings are made from a combination of silver and mercury, they have a dark-colored appearance that can mar an otherwise perfect smile. Tooth-colored fillings, on the other hand, have an obvious cosmetic benefit. Instead of standing out against your smile, your tooth-colored fillings will blend in for natural-looking results.
Cosmetic value isn't all that differentiates these two solutions. Tooth-colored fillings are also better at insulating teeth from hot and cold temperatures, and they form a special seal that supports the tooth's remaining structure. As a result, they're considered a more conservative option because less of your tooth has to be removed to place them. This allows you to keep more of your natural smile intact for longer.
Do you have a cavity you need to treat, or would you like to consider replacing your old amalgam fillings with brand new tooth-colored fillings? Our dentists at Port Isabel Dental Associates would be happy to meet with you. During a consultation, we can assess your needs and make a personalized treatment recommendation.
Give us a call today to reserve your visit at Port Isabel Dental. We look forward to helping you improve the health and beauty of your smile.