Restorative Dental Care for Port Isabel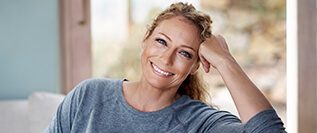 If you need to restore a damaged tooth or replace one or more teeth, Port Isabel Dental has you covered. With our diverse range of services, we can provide patients just like you with vital restorative care. Starting with your first appointment and continuing until the very last step in your treatment, you'll received personalized service built around your very particular needs. Contact us today to schedule your first appointment!
Our restorative dental services include:
Dentures
Have you lost all or most of your teeth? If you have, dentures can restore your ability to eat and speak, in addition to improving your appearance. Today's dentures are much more effective and cosmetically appealing than the dentures of the past. What's more, we can fit you for them immediately after your natural teeth have been removed or after their extraction sites have healed. Full dentures replace a full upper or lower row of natural teeth; partial dentures replace only a few of a patient's natural teeth.
One-Visit Crowns with E4D
Have you ever wished you could have a full crown procedure completed in a single visit instead of the two or three that it normally takes? The good news is that you can. With our E4D milling unit, we can design, mill, and place a fully custom-made dental crown in just one appointment. Do you have a decayed or damaged tooth you need to restore? Let us talk to you about repairing it with an E4D crown.
Root Canal Therapy
A root canal is a special procedure designed to help patients who are suffering from an infected tooth. During the course of a root canal, the dentist gains access to the inside of the patient's tooth — where the nerve is located — and cleans it out completely, removing both the infection and the nerve itself. The tooth is then capped with a crown to protect it from developing another infection in the future and to restore its appearance and strength.